Education Datalab recently contributed evidence to the Education Select Committee's inquiry into primary assessment.
Among the points made by Datalab are that:
using assessment for curriculum compliance must be done with care;
we need a reliable age five baseline assessment;
teacher assessment should not be used in statutory assessment;
a simpler floor standard would be fairer and more transparent;
we should avoid over-interpreting Key Stage data.
Download Datalab's submission here [PDF].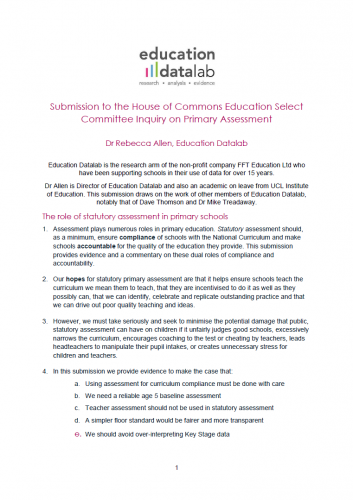 Want to stay up-to-date with the latest research from Education Datalab? Follow Education Datalab on Twitter to get all of our research as it comes out.